Veteran Membership (One Year)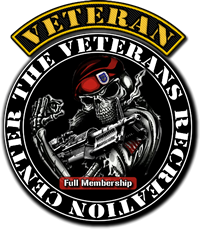 As with all Members of The Veterans Recreation Center, our Membership will provide you with Awesome Discounts to Manufactures and Distributors(Personal Use Only). Some Companies have Special Pricing for Active Duty vs. Veterans, providing Groups will streamline the Membership base and provide Promotions and Specials to your own Membership Group. We are not going into the per say "Retail Business" for Profit. We are simply passing on Product or Services at a minimal mark-up to fund our Organization. No products will be available to the public at these prices. As a Member of VetsRec, you will get any and all Products and Services as they are introduced. Our number one Goal is to have a Recreation Area for Veterans/Active to utilize. This will also be Part for this Program. So, as we move forward, please keep in mind that all our Products and Service within the Membership Area are Strictly Confidential (Your Eyes Only). OPSEC - Applies to Everyone!!!
Members will also get 30% off all our VetsRec Branded Items.(Personal Use Only)
Veteran Status Verification is Required to be in this Group!!!
*Please See the Verification Process in our Terms and Conditions of Membership.
| | |
| --- | --- |
| Duration: | 365 days |
| Price: | $45.00 |